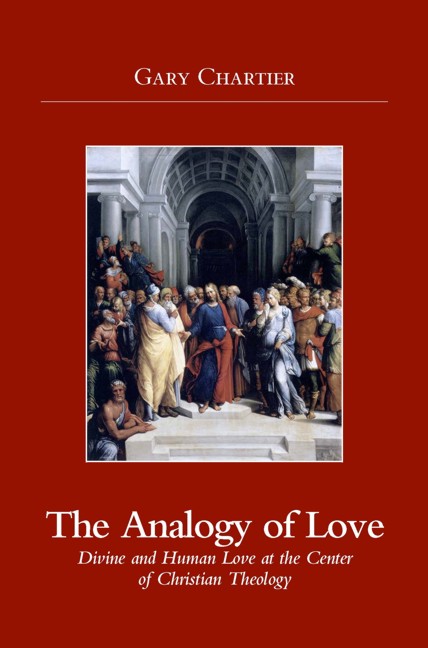 This book offers an overview of Christian theology organized around the twin themes of divine and human love. The book covers the traditional theological topics as well as basic questions of theological method. It seeks to integrate a focus on love throughout. While love is regularly canvassed as a dominant theme in Christian thought, it has rarely been the focus of Christian theological construction or a constraint on theological formulation. The book seeks to suggest, chapter by chapter, how a given topic relates to the broad theme of love.The book is written in a way designed to make it accessible to university students and educated laypersons. At the same time, it takes positions on controverted scholarly issues, and the methodological approach outlined at the beginning will be of interest to academic theologians.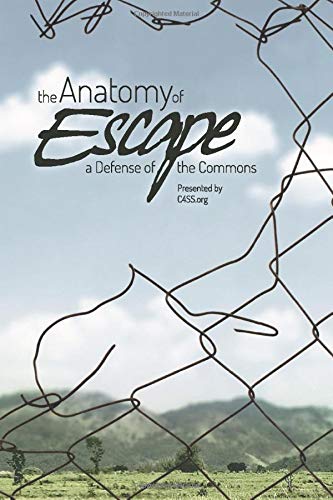 Market anarchists favor replacing the state with a fully free market, i.e., one with no restrictions on voluntary production and exchange; all functions of the state are either to be abolished (when they are inherently invasive of people's right to live their lives peacefully) or turned over to free competition (when they are not).Many market anarchists – especially, though not exclusively, those associated with market anarchism's "right" wing – tend to envision a fully free market as one in which all resources are privately owned. The essays in this book offer a different perspective: that a stateless free-market society can and should include, alongside private property, a robust role for public property – not, of course, in the sense of governmental property, but rather in the sense of property that is owned by the general community rather than by specific individuals or formally organized groups.The delineation of the theory of common property under market anarchism is a work in progress. Think of the present volume as a conversation-starter, not a conversation-ender.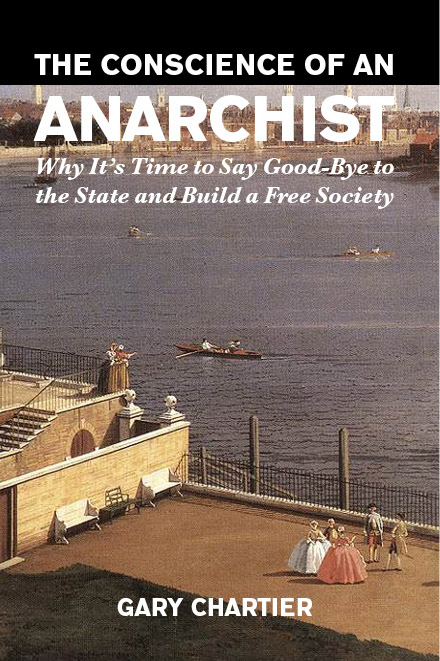 Anarchy happens when people organize their lives peacefully and voluntarily— without the aggressive violence of the state. This simple but powerful book explains why the state is illegitimate, unnecessary, and dangerous, and what we can do to begin achieving real freedom. Gary Chartier is Associate Dean of the School of Business and Associate Professor of Law and Business Ethics at La Sierra University. He is the author of Economic Justice and Natural Law and The Analogy of Love. His byline has appeared in journals including Legal Theory, the Oxford Journal of Legal Studies, and the Canadian Journal of Law and Jurisprudence.
Crushing the Begging Bowl
A begging bowl symbolizes a monk's dependence on others. Few nonprofits practice poverty like monks. But begging has been institutionalized in the form of reliance on charitable giving instead of self sustaining entrepreneurial economic strategies. The begging bowl does not solve societal problems: it compounds them. We need to crush the begging bowl—to find alternate ways of meeting the challenges nonprofits confront. In Crushing the Begging Bowl, nonprofit chief executive Dom Betro and academics John Thomas and Gary Chartier explain how one organization transformed itself and became self-sustaining and financially secure. They invite readers to join an exciting movement committed to empowering nonprofits by enabling them to think like for-profit businesses.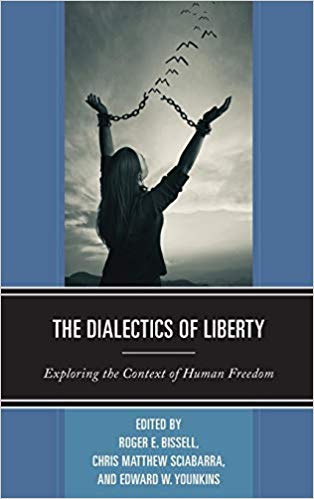 The Dialectics of Liberty
This collection of essays explores the ways in which the defense of liberty can be bolstered by use of a dialectical method—that is, a mode of analysis devoted to grasping the full context of philosophical, cultural, and social factors requisite to the sustenance of human freedom. Its strength lies in the variety of disciplines and perspectives represented by contributors who apply explicitly dialectical tools to a classical liberal / libertarian analysis of social and cultural issues. In its conjoining of a dialectical method, typically associated with the socialist left, to a defense of individual liberty, typically associated with the libertarian right, this anthology challenges contemporary attitudes on both ends of the political spectrum. Though this conjunction of dialectics and liberty has been explored before in several works, including a trilogy of books written by one of our coeditors (Chris Matthew Sciabarra), this volume will be the first one of its kind to bring together accomplished scholars in political science, economics, philosophy, aesthetics, psychology, law, history, education, and rhetoric.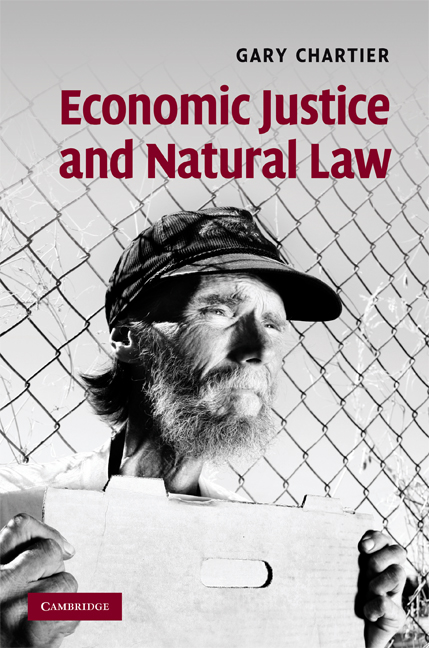 Economic Justice and Natural Law
Gary Chartier elaborates a particular version of economic justice rooted in the natural law tradition, explaining how it is relevant to economic issues and developing natural law accounts of property, work, and economic security. He examines a range of case studies related to ownership, production, distribution, and consumption, using natural law theory as a basis for staking positions on a number of contested issues related to economic life and highlighting the potentially progressive and emancipatory dimension of natural law theory.
An Ecological Theory of Free Expression
This book advances a comprehensive moral defense of freedom of expression—one with implications for law and policy, but also for the choices of individuals and non-governmental institutions. Gary Chartier seeks to ground expressive freedom in mutually supportive concerns related to themes including property, autonomy, flourishing, and discovery, while seeking to tightly cabin the range of potential injuries that might trigger legal liability for expressive activity. Chartier argues suggestively for an understanding of expressive freedom as rooted and realized in a complex set of social ecosystems that merit protection on multiple grounds and applies it provocatively to a range of contemporary issues.
This book elaborates, illuminates, and illustrates a confident and attractive account of social and political liberalism in light of a rich understanding of flourishing and fulfilment rooted in a version of natural law theory. Examining issues in ethics, law, and politics – including consumer responsibility, the assignment of grades by teachers, deception by lawyers, war and empire, and the use of victim-impact statements in parole decisions – Gary Chartier shows how natural law theory can effectively support pluralism, diversity, social equality, integrity, peace, and freedom.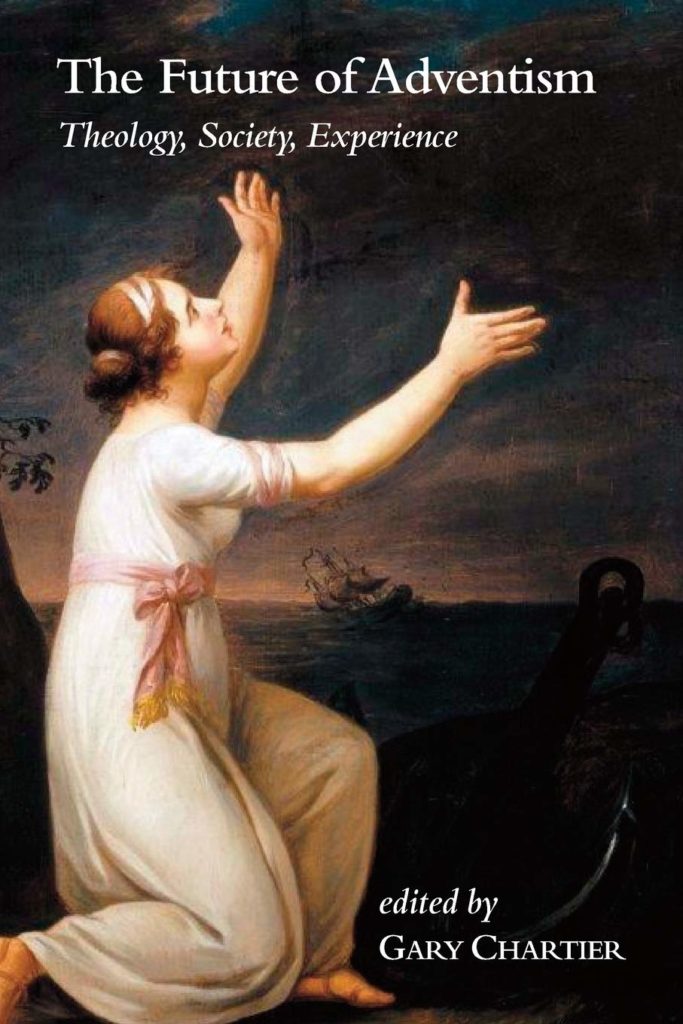 The Future of Adventism offers a stimulating introduction to the cutting edge of Seventh-day Adventist thought. Authored by leading scholars from multiple strands of the Adventist community, the essays that make up this collection are rooted in an understanding of Adventist history and the Christian heritage while simultaneously attuned to vital contemporary issues. Non-dogmatic and reflective, they are designed to prompt ongoing conversation about possible directions Adventist faith and life might take in the new millennium.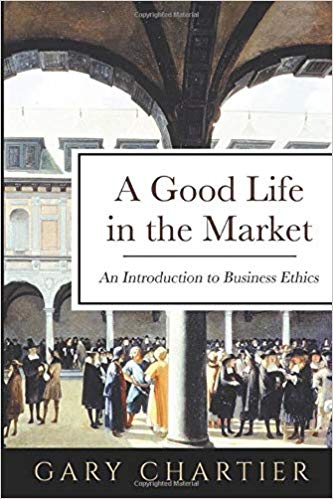 A Good Life in the Market
A Good Life in the Market develops a framework for thinking about business ethics, examining the nature and potential of markets before crisply exploring a set of important issues—from immigration to intellectual property to boycotts to workplace governance. Provocative, engaging, and conversational, Gary Chartier offers tools and perspectives that will help you flourish in the world of business.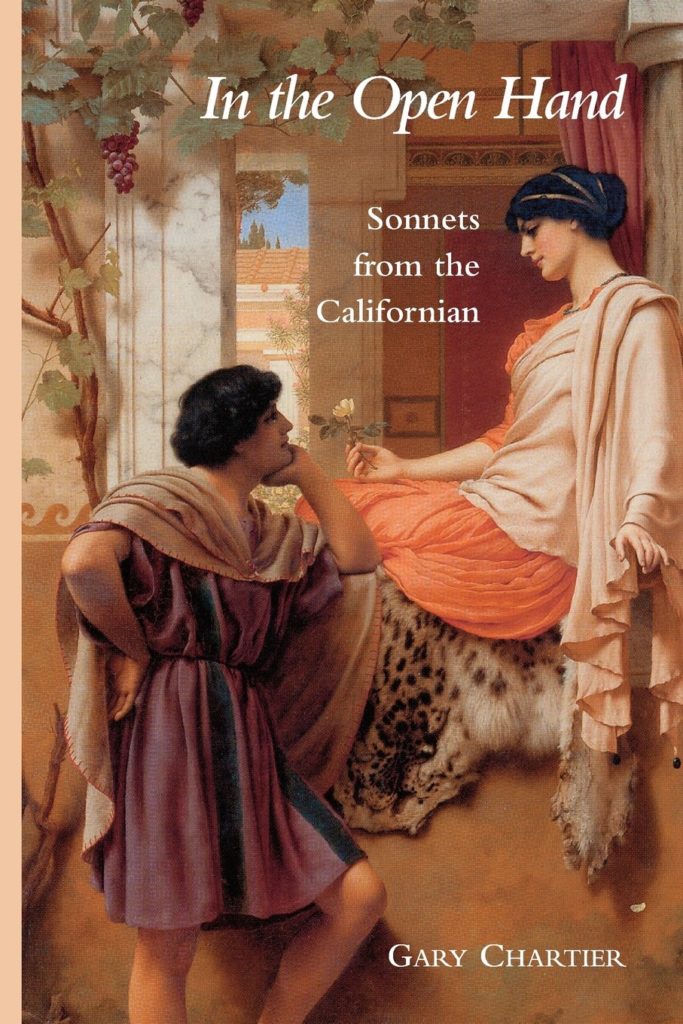 This open-ended narrative, embodied in a sequence of sonnets, traces the arc of love, elegantly examining the peregrinations of delight, desire, devotion, attachment, friendship, and care. In the Open Hand sensitively limns the ongoing dance between intimacy and distance, between welcoming embrace and respect for otherness. Reveling in a love of language and ably deploying the language of love, it engages honestly and compassionately with fear even as it brims with hope.
This book develops and defends a conception of commitment and explores its limits. Gary Chartier shows how commitment serves to resolve conflicts between ordinary moral intuitions and the reality that the basic aspects of human well-being are incommensurable. He outlines a variety of overlapping and mutually reinforcing rationales for making commitments, explores the relationship between commitment and vocation and the relevance of commitment to love, and notes some reasons why it might make sense to disregard one's commitments. The Logic of Commitment will appeal to ethicists interested in the connection between commitment and personal well-being, and to anyone who wonders why and when it might make sense to make or keep commitments.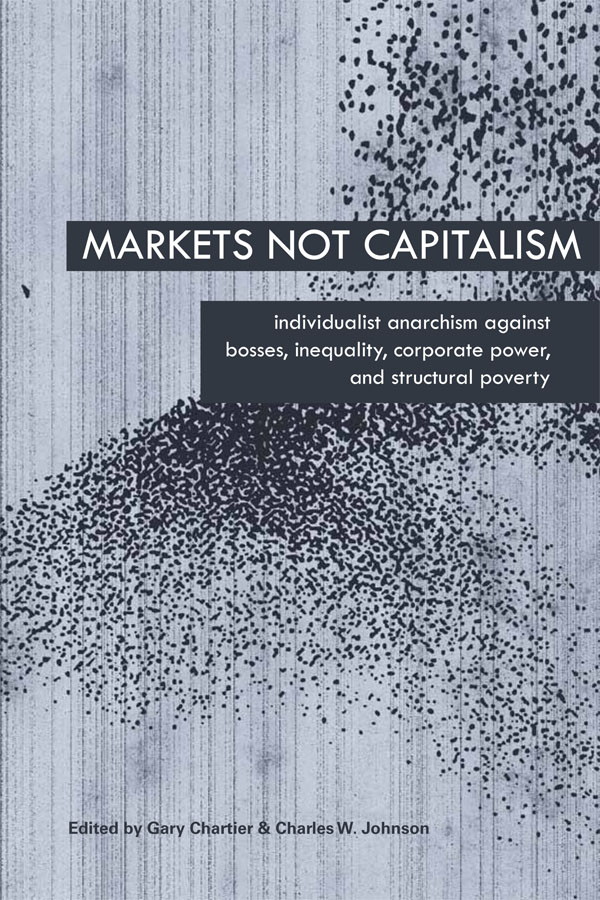 Markets Not Capitalism: Individualist Anarchism Against Bosses, Inequality, Corporate Power, and Structural Poverty is a new collection of left-wing pro-market, anticapitalist anarchist writing, edited by Gary Chartier & Charles W. Johnson. Individualist anarchists believe in mutual exchange, not economic privilege. They believe in freed markets, not capitalism. They defend a distinctive response to the challenges of ending global capitalism and achieving social justice: eliminate the political privileges that prop up capitalists. Massive concentrations of wealth, rigid economic hierarchies, and unsustainable modes of production are not the results of the market form, but of markets deformed and rigged by a network of state-secured controls and privileges to the business class. Markets Not Capitalism explores the gap between radically freed markets and the capitalist-controlled markets that prevail today.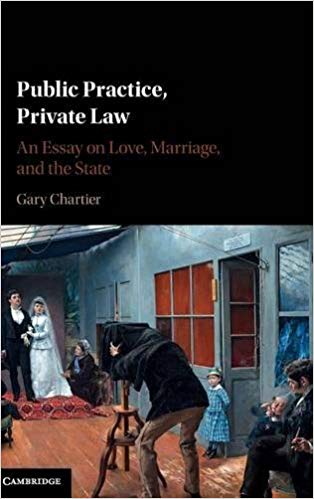 Public Practice, Private Law
Marriage is ordinarily a public practice, supported by, as well as supportive of, society. But it need not fall within the purview of the state. Public Practice, Private Law articulates a conception of marriage as a morally rich and important institution that ought to be subject to private rather than legislative or judicial ordering. It elaborates a robust understanding of marriage that captures what both different-sex and same-sex couples might see as valuable about their relationships. It explains why sexual ethics won't yield a normative model of marriage, and why the kind of marital love worth wanting, can. It goes on to show how an understanding of marriage as rooted in demanding commitments can allow for divorce before arguing that the state should cease to sponsor marriages. It concludes by suggesting that both state and non-state institutions should acknowledge the marriages of same-sex couples.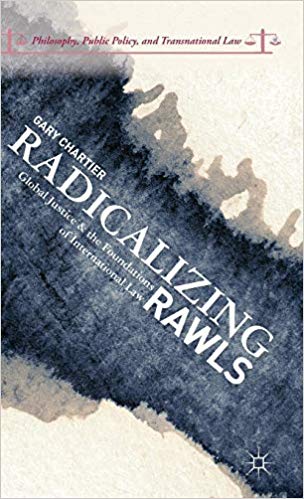 This book is a critical examination of John Rawls's account of the normative grounds of international law, arguing that Rawls unjustifiably treats groups – rather than particular persons – as foundational to his model of international justice.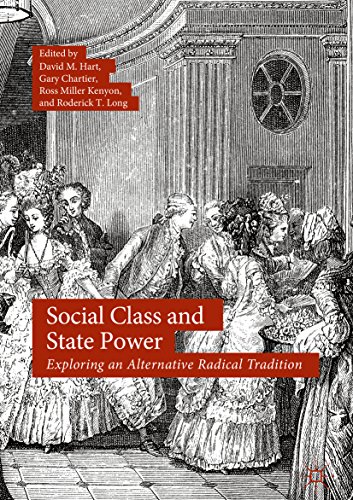 Social Class and State Power
This book explores the idea of social class in the liberal tradition. It collects classical and contemporary texts illustrating and examining the liberal origins of class analysis—often associated with Marxism but actually rooted in the work of liberal theorists. Liberal class analysis emphasizes the constitutive connection between state power and class position. Social Class and State Power documents the rich tradition of liberal class theory, its rediscovery in the twentieth century, and the possibilities it opens up for research in the new millenium.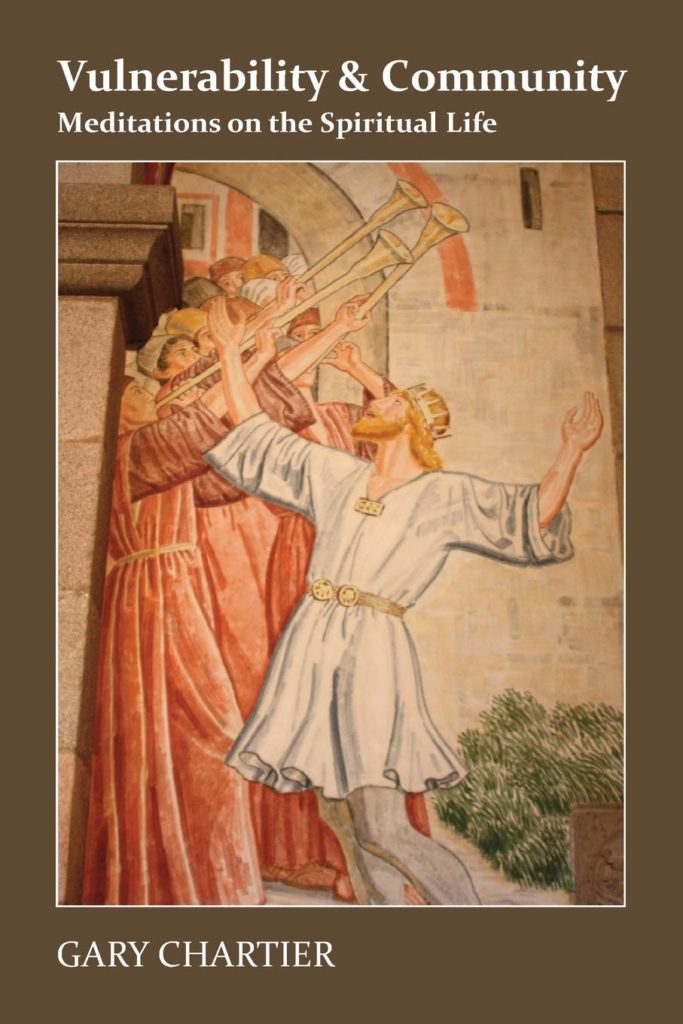 Vulnerability & Community
These brief meditations offer invigorating perspectives on the spiritual life in today's world. They are united by two central emphases: They reflect an understanding of God as vulnerable to the choices of creatures and of divine activity in the world as persuasive rather than coercive. And they stress the importance of seeing flourishing religious communities as vulnerable, and thus as inclusive.